Liza Koshy, born Elizabeth Shaila Koshy, is an American YouTuber and actress. She had won many awards, including Teen choice awards and Streamy awards. Koshy was born in March 1996 in Houston, Texas. Her parents are Jose Koshy and Carol Hertzler.
She began her acting career on Vine before finally starting her own YouTube channel. Some of you have seen her co-hosting the MTV Total Request Live, a show in which she made her debut back in 2017.
She has also been featured in numerous YouTube comedy series like "Liza on Demand," in which she is the title character and producer. Her YouTube channel amassed approximately 16 million subscribers as of last year.
The total views were more than one billion. This is a colossal figure, and it made her very famous.
Meet Liza Koshy's Parents
Meet Liza Koshy Father Jose Koshy
Jose Koshy (born April 10, 1955) is of Indian ancestry. He is a petroleum executive and President of "Koshy T and Jolly Joseph" Company based in Missouri City, Houston, Texas, where he lives.
He has also been associated with the following companies: International Bethesda ministries incorporation as President (active), Maranatha hospitality incorporation (active), and Houston whole gospel church of God (Inactive) which he served as Director.
Jose is married to Jean Carol Hertzler (Since April 21, 1984) of Caucasian origin. Together they have three children, namely: Olivia, Rachel, and Liza –who was the fastest YouTube personality to reach ten million subscribers.
He is a proud father who was strict about her daughters' academic education.
Meet her Mother Jean Carol Hertzler
Jean Carol Hertzler (born on December 6, 1958) is of Caucasian descent. She is a Yoga Instructor by profession. She has been married to Jose Koshy for more than 30 years, and their marriage has been blessed with three girls: Olivia, Rachel, and Liza.
Jean has always been supportive of her children, case in example is when she attended MTV Video Music Awards in 2017 with her daughter Liza (who is an actress, television host, comedian, and You Tuber)
Meet Liza Koshy siblings
Liza Koshy has two elder sisters, namely; Rachel and Olivia. Rachel works at the International women's democracy center, and Olivia works as a development director at the University of Texas Health Science.
In an interview with Vogue, she once stated that her parents had three kids because they were trying to get the best one, which is her. Liza is the last born in her family. As she said in the interview, their parents were rigorous in their upbringing.
Her father had a zero-tolerance policy on tattoos and other youthful attributes.
Liza Koshy's Elder Sister Rachel Koshy
Rachel Koshy was born in Houston, Texas as the eldest daughter of Jose Koshy (Father) and Jean Carol Hertzler (Mother).
She is 36 years of age, born on October 4, 1987, making her a Libra (Astrological Sign). She studied at Trinity University and currently serves at the International Women's Democracy Centre. Rachel has two sisters, Olivia Koshy and Liza Koshy.
Olivia Koshy elder sister
On September 9, 1990, Olivia Koshy was born in Houston, Texas. She is the elder sister of Liza Koshy. Though she shies away from the limelight, her sister's popularity made people focus on her and her family in general.
She holds a bachelor in Business Management from the University of Texas. She worked in many job stations before settling on her current role as the Director of Development at the same university. Very little is known about Liza Koshy's personal life, like if she is married or dating. She prefers to keep her own life private.
Family means everything to Liza Koshy.
She was raised in a biracial family. Her father is Indian and her mother, American. Although Liza rarely features her parents and siblings in photos and numerous YouTube videos, some old pictures in Twitter surfaced of her father, Jose Koshy and her.
Liza Koshy and Father Jose Koshy attended the MTV video music awards together in 2017. He appears very respectable in her Instagram photos. She once took her mother, Jean Koshy, to a red carpet event in Los Angeles.
They appear to take their family privacy very seriously. That is why the family members are not frequent guests in most of her YouTube channel videos. She on one occasion attributed her success to the strict moral upbringing.
Who is Liza Koshy?
Apart from her YouTube comedy videos and appearances in major television series. Liza describes herself as a fun and outgoing person. The main idea that led to her breakthrough is expressed in three words, "Introvert Gone Wild," her.
She once described herself to Beyoncé, in an interview with Vogue. This is because they both hail from Houston, Texas. She has a big map in her bedroom that sums up where she came from and where she is going, as far as her acting career is concerned.
Liza Koshy dated David Dobrik, a YouTube star from Slovakia for two years. They split in early 2018. She is now single.
Liza Koshy's breakthrough came when she and her friends formed a Vine account. Her friends encouraged her to post comedy videos under the name Lizza.
She became an instant success; her talent was appreciated by people worldwide. Her biggest phobia is halitosis. That's why she chews gum all the time.
Various producers in Hollywood noticed her talent and approached her to act in some comedy series listed in the introduction. While performing, she also focused her attention to live streaming on YouTube.
The number of her YouTube channel viewers rose, that is why YouTube awarded her the silver and golden buttons.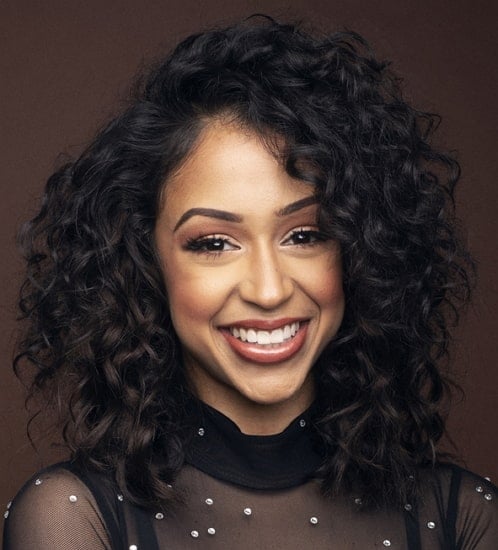 These buttons are awarded to YouTube stars whose number of viewers and subscribers exceed 15 million. Her net worth is approximately $6 million. A large portion of this money is earned from her two YouTube channels. Part of it is from her acting and co-hosting various shows.
She is famous for sharing her interactions with celebs like Beyoncé and Ariana Grande, with her viewers. Sometimes, she even shares her shopping experiences with her YouTube channel viewers. She currently lives in Los Angeles.
Her best hobby is photography. She once described her role models as Beyoncé and Jessica Alba, and they gave her the motivation to continue working hard and be like them in the future. This is why Liza Koshy is listed in the Forbes 30 under 30 Hollywood and Entertainment list.
| | |
| --- | --- |
| Date of birth | March 31, 1996 |
| Age | 27 years |
| Nationality | American |
| Occupation | YouTuber |
| Height | 1.71 M |
| Marital status | Not Married |
| Relationship status | Single |
| Parents | Jose and Jean Koshy |
| Siblings | 2 |
| Education | University of Houston |
| Years active | 9 |
| Total net worth | $ 6 million |